Considering the busy world we live in, gardeners will be looking for ways to simplify their gardens in 2019.
Include mostly perennial plants that will come back each year and group them together based on their watering needs. For plant suggestions, talk to a master gardener in your community, attend a local garden tour to get ideas or check out the 2019 National Plants of the Year.
Consider removing messy trees or shrubs that don't provide any ecological benefits. (For example, a tree that drops leaves into your pond or pool; a shrub that creeps into an oft-used pathway.)
Invest in an irrigation system that can do the dirty work for you while you're away.
Do your research when selecting hardscaping materials. Choose quality stones that won't require repair after a short amount of time or pavers that don't need to be cleaned constantly. Contain gravel pathways with robust edging.
"Create a space that brings you health, happiness and relaxation."
INCLUDING FOOD IN LANDSCAPES OF ALL SIZES
Although growing food is by no means a new trend, it seems that now more than ever consumers have a vested interested in where their food comes from and how it's being grown. And the ability to grow your own food is not limited to people with acres of land. Gardeners are finding that they can grow a surprising amount of food in limited space.
If you're looking to try your hand at growing food but don't think you have the room, consider:
Adding a pot on your front or back porch to start
Researching ornamental edibles that you can incorporate into your current planting design (get some ideas here)
Hanging planters from your home's eaves or in front of a kitchen window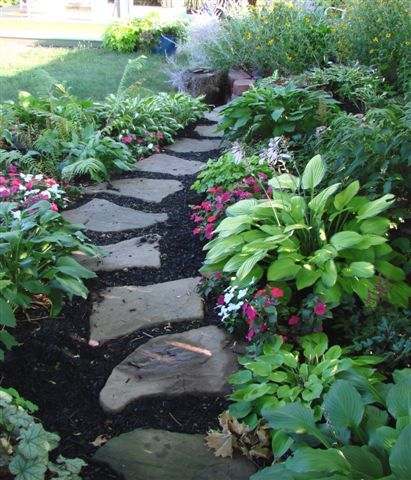 INVESTING IN FURNITURE THAT WILL LAST
There's a lot of outdoor furniture available, and unfortunately many of us have found that some of it is…well…cheap. After finding that you really do get what you pay for when it comes to garden furniture, we foresee a continued shift toward investing in weather-resistant, quality pieces that will last and can be passed on. There's nothing quite like a classic iron bench next to a rose garden or a sturdy chaise lounge with fade-resistant fabric that you can count on year after year.
If your garden furniture needs an upgrade, here are some suggestions:
Seek out an artisan who builds functional yet sophisticated furnishings that withstand the test of time.
If you're the DIY type, why not build a piece of garden furniture? You'll be creating an heirloom that can be enjoyed by generations.
Shop for furniture at a specialty retailer rather than at big box stores.
Make sure the furniture is comfortable and visually appealing.