5 TOP GARDENING TRENDS FOR 2019 (Healthy Ideas)
TOP GARDENING TRENDS
Gardens are becoming "greener", sustainable, and moving to the front of homes. 
1. Wildlife in the garden
Today's gardeners are much more aware of the changes that can be made towards a more sustainable future. Consequently, research shows that nearly 70% of home gardeners buy food for wildlife or provide a home for garden birds.
2. Health and healing
From air purifying plants to plant protein, the trend in wellness has spurred a new desire to garden for both physical and mental health benefits. Furthermore, there's also been a huge increase in garden therapy, with more than 70% saying gardening makes them feel calm and relaxed. For example, Google searches for air-purifying plants also grew by 63% in 2018 compared to the previous year. From peace lilies, to spider plants, ferns and aloe vera, people are interested in plants that will also clean the air of toxins.
3. The Front 
Over 45% of gardeners now use plants or trees to dress their front doors and enhance their curb appeal. Consequently, one of this year's gardening trends sees people shifting their efforts towards front gardens and doors. For example. space-saving hanging baskets are also being transformed into miniature fruit and vegetable patches
4. Indoors
Living spaces flowing outdoors and gardens now reflecting interior spaces with areas to dine, entertain, relax and be active are very popular trends today. Consequently, house plants sales are up 31% year-on-year. In short, there is a huge growth in large foliage plants as people fill up their homes with plenty of green plants.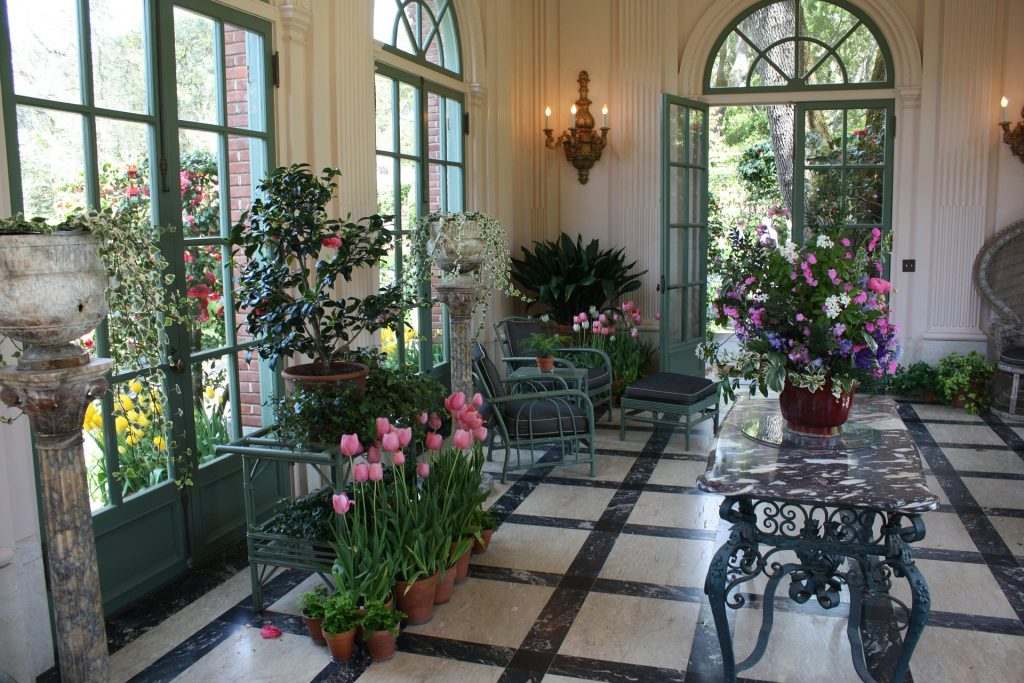 5. Multi-sensory spaces
Today's planting schemes are focused on innovative displays of colour, fragrance, light and texture to create a wholly immersive space. For example,  research shows that 21% of gardeners use social media as their main source of inspiration for gardening. Moreover a quarter of gardeners now follow a colour scheme when planning their garden.